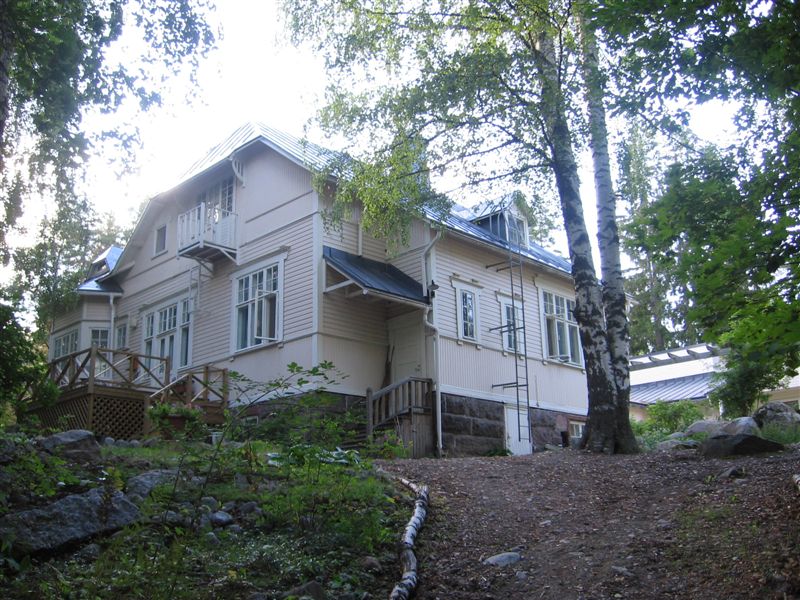 The original Carmel house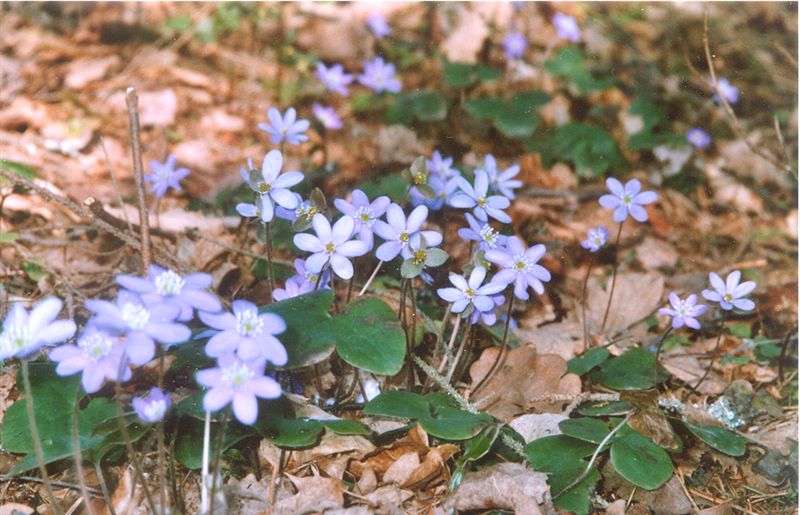 Anemones

View of the field next to us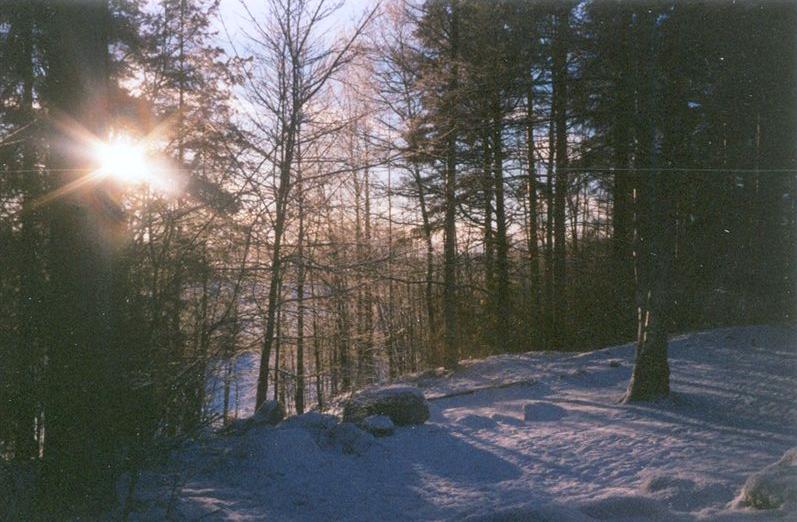 Sunrise
Our Carmel was founded from the Carmelite monastery in San Rafael, Ca. In 1980 we heard that the bishop of Finland, Bishop Paul Verschuren, had been praying many years for a contemplative monastery in his diocese. This left a deep impression on some of us and over the years the desire to begin a foundation in Finland grew. Finally, in 1988 the dream was realized and two sisters came with the blessing of the Superior General on November 7, 1988. Over the months and years more sisters joined.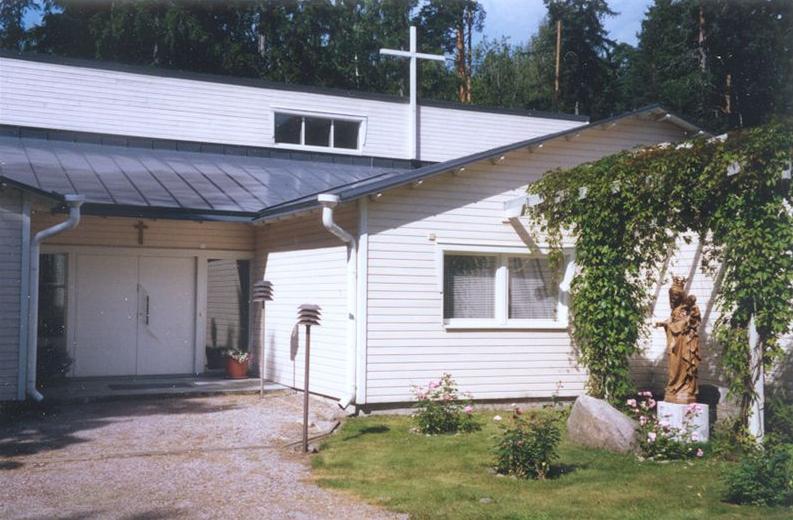 Front_of_new_house
A beautiful, old, two-storey house in the countryside of Espoo was given to us and restored for our use. In 1995 we expanded our monastery and now have a new chapel and 10 cells. At present we have six sisters in community.
Our Secular Order began in 1991 and has been thriving ever since, with seven members in Finland and six in Estonia.
Recently a Lutheran organization called the Ecumenical Carmel was started in Finland by Hannele Kivinen de Fau. It is not affiliated with the Carmelite Order but is influenced by the writings of St. Teresa of Avila and St. John of the Cross.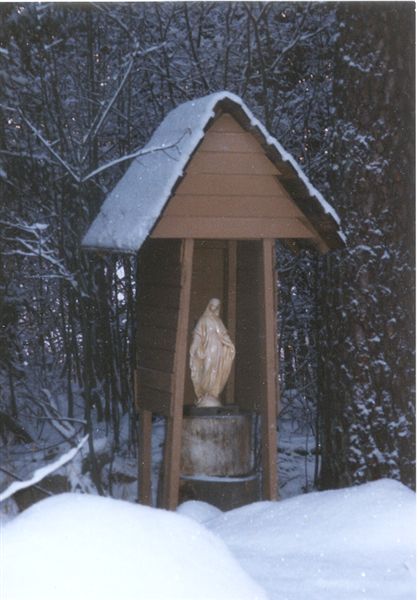 Statue of Mary in winter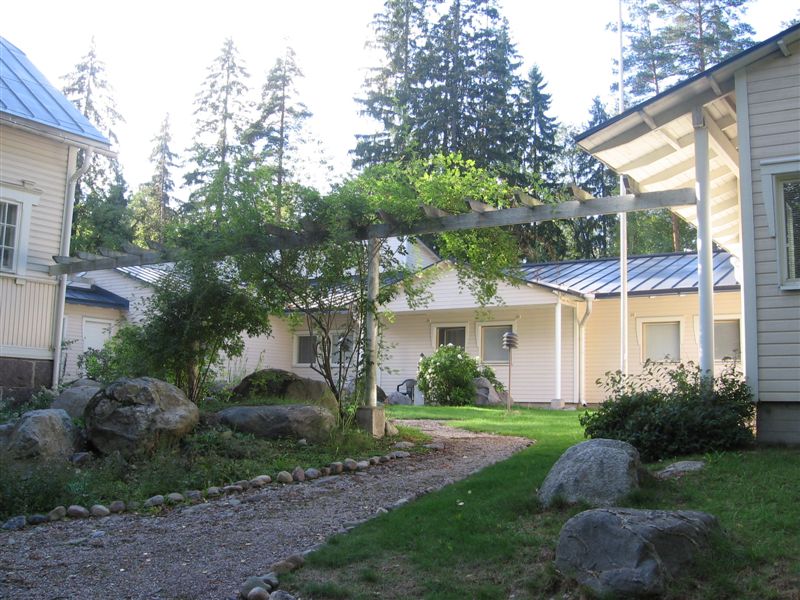 Expansion done in 1995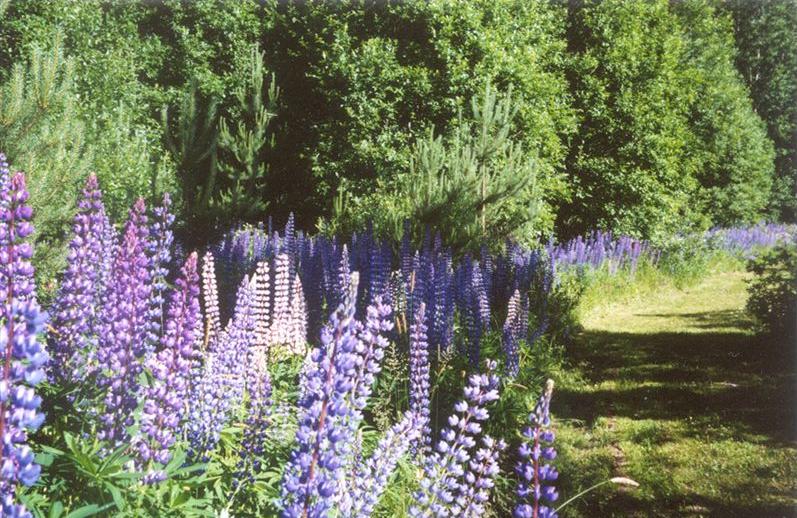 Wild Lupine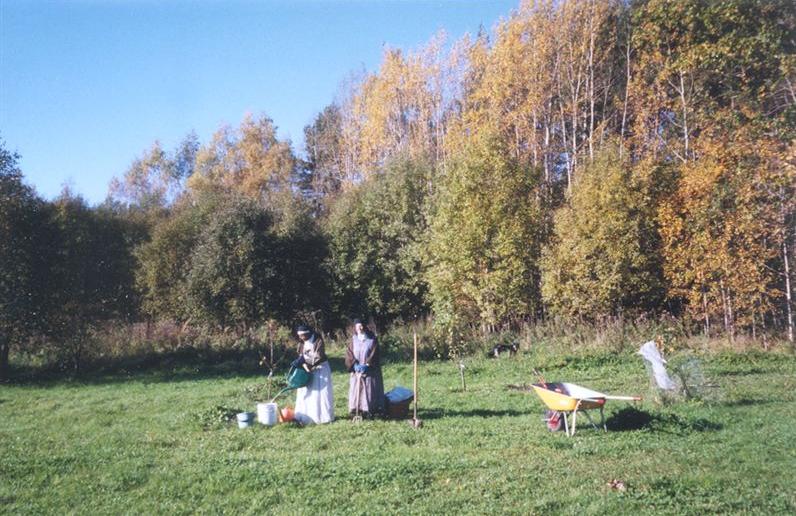 Field Work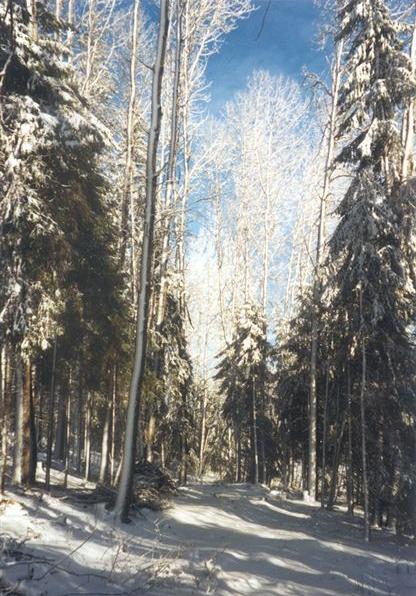 Forest in Winter